Want More Revenue?
Meet your new West Chester SEO Company.
Google is the new front door to your business. We are a local West Chester SEO Company specializing in increasing your website visibility and conversions.
Best Local SEO for Businesses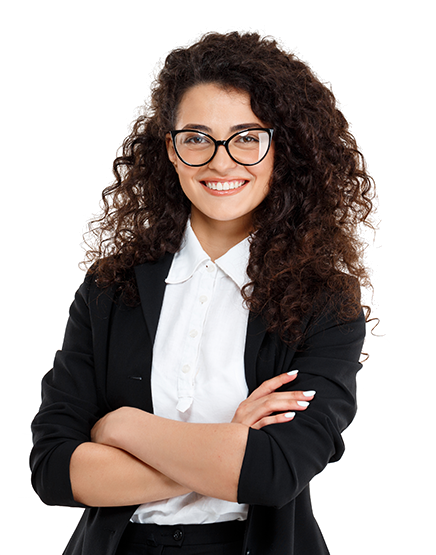 Best Local SEO Services
Unlock your potential to rank prominently for the search terms that matter most with Google SEO. Contact us today to see how we can help.
We leverage our experience with search engines to utilize the strategies that produce long-term results. Whether you are fixing technical issues with your website that is causing you to lose search traffic or setting up a business for the first time, our team can help you exceed your goals.
Award-Winning SEO Company

Voted Best Local SEO Service For Small Businesses by Company InFocus.

Top SEO Firm in Philadelphia

Voted Top SEO Companies in Philadelphia by Clutch.

World Renowned SEO Consultants

We have over 50 years of combined experience with 10 SEO professionals.
A suite of tools at your disposal
Why choose Google SEO?
Customers need to rank on the first page of Google. The click-through rates for the first page can double if you climb to the top. Search engines account for 93% of all online interactions. The close rate of SEO leads is significantly higher than in traditional marketing. SEO offers a high return on investment (ROI).
Detailed Client Reporting

We provide detailed monthly reporting that shows exactly how we are benefiting your business.

No Long-Term Contracts

We provide month-to-month contracts so your success is our success.

Money Back Gaurantee

We show you real results and back our results with a 30-day money-back guarantee.
What Google SEO Can Do For Your Business?
We are a team of highly motivated and skilled search engine optimization experts. When we start a new project, we research everything about the company. This helps us utilize our contacts to build high-quality backlinks to the pages that matter most.
We analyze your current traffic, technical issues, and competitors. Then we leverage our knowledge of how Google ranks webpages to build upon any underutilized assets.
This includes:
Content Creation
Strategic Link Building
Authority Media
Social Media
Local Citations
and more
Professional SEO serving West Chester, Pa
The requirements to run a West Chester business or website are time-consuming. There are many different marketing strategies available. Each offers a variety of considerations. But which delivers the best ROI?
Although most people are familiar with search engine optimization (SEO), they may not know its importance for a competitive edge and long-term success.
Why hire a local SEO company? SEO delivers the best advertisement on the market. With over 97% of people searching on Google for local businesses, you can't afford to ignore SEO.
Search engine optimization might be overlooked due to so many budgeting issues business owners in West Chester, Pa, have to consider. Local businesses need to balance efforts across many channels. This includes identifying the most beneficial and then deciding how to improve them. It might be difficult to see the benefits of an SEO company when you consider the effort and time involved.
The best SEO companies know the benefits and understand how to drive results. Many companies feel frustrated by seemingly random shifts in traffic or the loss of keyword rankings due to search engines such as Google and Bing changing their search algorithms. SEO can seem like a waste of time for websites and businesses that don't know how to do it correctly.
Here are some reasons to hire a local SEO company in West Chester, Pa.
Increase your sales (not just traffic)
SEO is more than traffic. Digital marketing agencies and SEO agencies can focus on bringing in the right type of traffic by performing keyword research that focuses only on industry language and searcher behavior.
Targeting intent-driven keywords allow you to attract traffic to your site only for those who are interested in what you offer. SEO is essential for businesses looking to improve their performance. Professional SEO services will guide your brand to target keywords that generate sales and ignore keywords that do not.
What benefits do Google SEO clients get?
The Google SEO strategy focuses both on on-page SEO as well as technical website health. This has allowed our team to deliver consistent results for West Chester, Pa, businesses. Our results are built to last.
Clients saw an average 34% increase in their web traffic year-over-year during the first quarter of 2022. Our customer websites saw an average increase in revenue of 28% year-over-year thanks to a strategy that emphasizes intent-driven keywords and content optimization.
We helped our clients increase traffic to their sites by an average of 18% on average last year. This includes companies targeting competitive search terms. This level of success was achieved by using professional keyword research strategies. Our existing rankings were leveraged with striking-distance adjustments and optimizing on-page material. An advantage of working with a local SEO company is the ability to work closely with you in order to achieve your industry goals.
Our proprietary Google SEO strategy allows us to monitor websites in the same way search engines do. This helps us identify on-page SEO-relevant areas. We can then adjust and monitor the site in order to increase its ranking for the keywords that matter. Contact us today. We have been awarded one of the best SEO companies for small businesses.