Want More Revenue?
Meet your new SEO Company for HVAC.
Google is the new front door to your business. We are a local SEO Company specializing in increasing the visibility of your HVAC business.
Best Local SEO for Businesses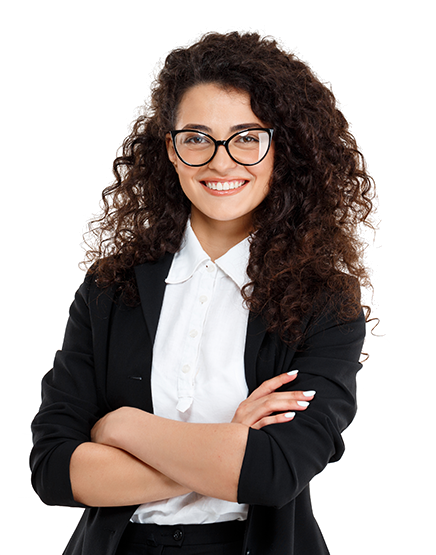 Best Local SEO Services
Unlock your potential to rank prominently for the search terms that matter most with Google SEO. Contact us today to see how we can help.
We leverage our experience with search engines to utilize the strategies that produce long-term results. Whether you are fixing technical issues with your website that is causing you to lose search traffic or setting up a business for the first time, our team can help you exceed your goals.
Award-Winning SEO Company

Voted Best Local SEO Service For Small Businesses by Company InFocus.

Top SEO Firm in Philadelphia

Voted Top SEO Companies in Philadelphia by Clutch.

World Renowned SEO Consultants

We have over 50 years of combined experience with 10 SEO professionals.
A suite of tools at your disposal
Why choose Google SEO?
Customers need to rank on the first page of Google. The click-through rates for the first page can double if you climb to the top. Search engines account for 93% of all online interactions. The close rate of SEO leads is significantly higher than in traditional marketing. SEO offers a high return on investment (ROI).
Detailed Client Reporting

We provide detailed monthly reporting that shows exactly how we are benefiting your business.

No Long-Term Contracts

We provide month-to-month contracts so your success is our success.

Money Back Gaurantee

We show you real results and back our results with a 30-day money-back guarantee.
What Google SEO Can Do For Your Business?
We are a team of highly motivated and skilled search engine optimization experts. When we start a new project, we research everything about the company. This helps us utilize our contacts to build high-quality backlinks to the pages that matter most.
We analyze your current traffic, technical issues, and competitors. Then we leverage our knowledge of how Google ranks webpages to build upon any underutilized assets.
This includes:
Content Creation
Strategic Link Building
Authority Media
Social Media
Local Citations
and more
The HVAC industry is closely linked to the construction and home improvement industries, which are governed by state and federal regulations. While the HVAC industry is highly in demand, closing sales isn't as easy as scheduling appointments and pitching prospects.
To effectively capture your target market as a homeowner service business owner, you will need strong HVAC search engine optimization (SEO). Research shows that at least five follow-ups are required to close a deal in order for 80 percent of all sales. It can take up to five customer interactions (or refusals) before prospects reach the bottom of the sales funnel.
Target Your Audience and Drive More Sales with Proven AC Company SEO Strategies
The HVAC industry is highly competitive. HVAC service providers are constantly contacted by customers in extreme weather conditions for installations or services. HVAC companies do not deal with customers during the off-season. This is in addition to the challenge of changing consumer behavior and new competition. How can HVAC companies keep up with these changes?
Customers expect a prompt response to appointment requests in today's internet-driven society. According to surveys, 75% of customers expect a response within 5 minutes to their online queries. A solid digital marketing strategy is essential if you are to be different from your competitors and generate more revenue.
We can help you increase your brand's online visibility and organic traffic
Google SEO is a reputable company in SEO for HVAC. We have been helping hundreds of customers improve their online marketing efforts since 2019 with cost-effective SEO strategies. Let's work together to get your AC company's SEO campaign underway.
FAQs
What is HVAC SEO?
HVAC SEO refers to the creation and editing of the website code and contents of your HVAC company in order to improve its ranking on Google and other search engines.
Your website must be mobile-friendly, fast, secure, and rich in unique content to rank well on Google.
What is included in HVAC SEO Services?
A professional SEO service will perform a digital competitive analysis and optimize your website code and content. They also can measure and track the effectiveness of your SEO campaigns, as well as provide feedback and suggestions.
Is it worth paying someone to do SEO?
SEO can be worthwhile if you have a strategy and a partner who knows how to get results.
Search engines account for 93% of all online interactions. The close rate of SEO leads can be much higher than in traditional marketing.
SEO offers a high return on investment (ROI).
How much does HVAC SEO cost?
The average hourly cost for US agencies is between $100 and $500 The average monthly cost is between $500 and $5,000. Project costs can exceed $50,000. These numbers can seem staggering but don't let them fool you. We are able to work with all budgets.