Our Reputation Management Services help brands build loyalty
What are people finding when they type in their name or company name into Google Search? Are they able to see sites like Ripoff Report? Are they able to find inappropriate photos? Are they able to find negative reviews about your products and services? Perhaps they are unable to find any information about you or your company. Online reputation management services give you control over what people see when searching for you.
Best R
eputation Management for Small Businesses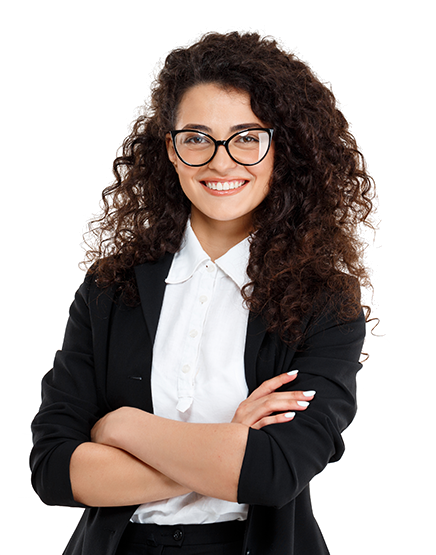 Reputation Management for Companies
Unlock your potential to rank prominently for the search terms that matter most with Google SEO. Contact us today to see how we can help.
We leverage our experience with search engines to utilize strategies that produce long-term results. Whether you are fixing technical issues with your website that is causing you to lose search traffic or setting up a business for the first time, our team can help you exceed your goals.
Award-Winning SEO Company

Voted Best Local SEO Service For Small Businesses by Company InFocus.

Top SEO Firm in Philadelphia

Voted Top SEO Companies in Philadelphia by Clutch.

World Renowned SEO Consultants

We have over 50 years of combined experience with 10 SEO professionals.
A suite of tools at your disposal
Why choose Google SEO?
Customers need to rank on the first page of Google. The click-through rates for the first page can double if you climb to the top. Search engines account for 93% of all online interactions. The close rate of SEO leads is significantly higher than in traditional marketing. SEO offers a high return on investment (ROI).
Detailed Client Reporting

We provide detailed monthly reporting that shows exactly how we are benefiting your business.

No Long-Term Contracts

We provide month-to-month contracts so your success is our success.

Money Back Gaurantee

We show you real results and back our results with a 30-day money-back guarantee.
What Google SEO Can Do For Your Business?
We are a team of highly motivated and skilled search engine optimization experts. When we start a new project, we research everything about the company. This helps us utilize our contacts to build high-quality backlinks to the pages that matter most.
We analyze your current traffic, technical issues, and competitors. Then we leverage our knowledge of how Google ranks webpages to build upon any underutilized assets.
This includes:
Content Creation
Strategic Link Building
Authority Media
Social Media
Local Citations
and more
Reputation Management Services
Online reputation management is the process of building your brand online so that people can find the information you want to share. The positive buzz created by your brand can help build your brand's credibility. It can also be a key factor in deciding what next steps to take. Do not let a bad reputation stop you from contacting your customers to inquire about your services, or placing an order online.
How reputation management works
Each company's situation is unique and requires a customized reputation management strategy. Every company is different and faces different challenges depending on its business model and current reputation. A comprehensive strategy might include:
Create new pages and websites that highlight your positive aspects.
Targeted SEO (search engine optimization) is a way to increase the ranking of pages that present you or your company in a positive light.
Create content for websites, press releases, and news agencies that highlights your best assets.
Social media management and branding are key to building strong relationships with customers.
Our reputation management company has managed a variety of campaigns for clients, including campaigns to manage the reputation of Fortune 500 companies and their executives as well as their boards of directors.
Many corporate crises have been avoided by our proactive and proactive reputation management strategies.
Google SEO provides a comprehensive range of services for online reputation management. We can create a professional website for you, or several websites with different focus areas, and will also help you manage your social media accounts on Facebook, Twitter, and LinkedIn. Our online marketers can help ensure that your customers, colleagues, and employers search for you with positive, high-quality content.
Our full-time marketing team includes designers and developers who work in collaboration with our Philadelphia office to develop and implement the best plans for our clients. To get a free quote or to learn more about our reputation management services in Philadelphia, call (347) 508-0434.
How Reputation Management is Important
Individuals and companies spend a lot of time and money to build a strong reputation. However, all that hard work can be easily ruined by online trolling or your own mistakes. It is essential to hire a professional company to manage your online reputation.
These are just a few of the online faux pas that can seriously damage your reputation and impact your bottom line.
Negative Product Reviews
Are you a seller of a product? There's a good possibility that someone is reviewing your business right now. While a negative review is unlikely to cause you any harm, if one customer leaves a bad review and takes revenge, it can be a serious problem if they flood review sites with exaggerated, horrifying claims about your products or services.
A Lack of Information
A lack of information or bad information can also be detrimental to your business. Today's Google-friendly world is full of consumers who are highly savvy and are using the internet to do extensive research before they spend their hard-earned cash. Customers should be able to find the right background information when researching your company. This is what reputation management does.
Negative Press
The news could still dominate your search results if you are haunted by past criminal acts, lawsuits, and other controversies. It's not right to be held responsible for past errors or to answer the public about frivolous lawsuits that should be filed in court.
Irrelevant Information
A positive online reputation does not automatically mean that consumers will be drawn to your brand or message. Reputation management involves helping customers to be drawn to your message and not just satisfied with the content.
Utilize Your Owned Content
Some business owners can become their worst enemies when it comes to managing their reputations. It is important to leave a lasting impression on your clients and customers. However, it can be hard to do that if your social media accounts or other websites include photos of your last night in Vegas. These images can often be uploaded to websites that are not under your control. There is usually little you can do.
More Than Damage Control
Management of your reputation is more than just about minimizing damage. It's about creating and maintaining a positive image for the world. Reputation management doesn't require you to have many skeletons. This growing field can bring enormous rewards to any business. The public will take over your reputation.
FAQs
Why Is Reputation Management Important?
Online businesses need to be credible. Bad reputations can have a negative impact on a company's ability to grow and prosper. The brands that manage their reputations well tend to be the ones that grow the most. Businesses will need to earn consumer trust and establish a brand that is trustworthy.
How do I know if I need Reputation Management Services?
The reason clients request services varies from one another so the answer may vary. Clients will often request the service line if their brand has received negative publicity and is appearing at the top of search results for branded terms. A bad reputation is not good for your brand's credibility.
What should I do if I receive a Bad PR?
You should seek out professional reputation management services to help you. However, it is important that you are clear and consistent in how you respond to negative comments. It is important to know the source of negative comments so that your company can address them.
How much do Reputation Management Services cost?
Spending is usually determined by the level of need and the tasks needed to maintain and clean up a positive brand image. After the initial cleanup and any associated work has been completed, it is important to plan for ongoing work that will help maintain a strong brand image.